If you have an Android phone, you can still use certain Apple apps.
Dennis Gandasoebrata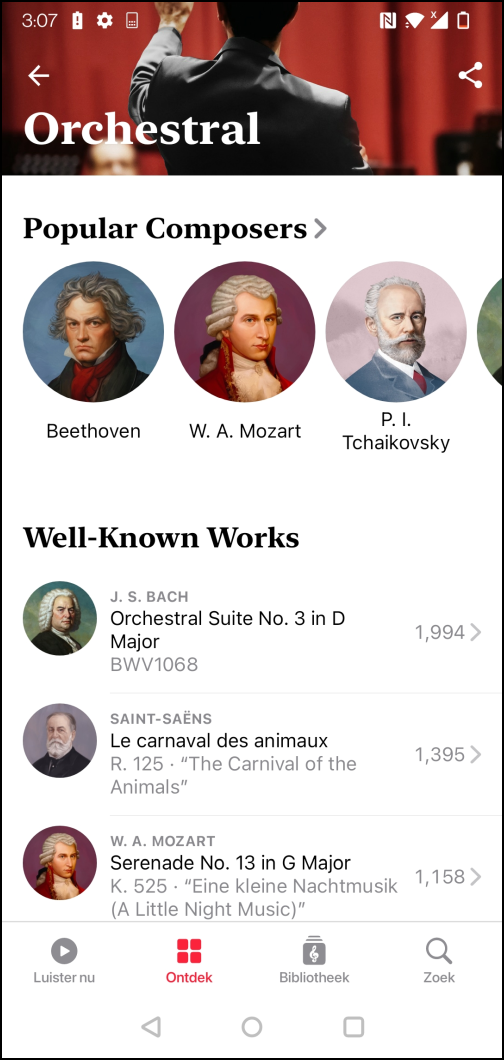 A good example of this is Apple Music Classical. This app is intended for classical music lovers. There is currently no shortage of offerings: at the time of writing, the database contains around 5 million songs from around 20,000 composers.
You can find your favorite music via the built-in search function, which is quite flexible. You can search for various terms, including the name of the work, the performer, original artist and composer. Recommendations are also made based on the search result. Due to the various variables, searching for suitable classical music is different from searching within a common app such as Spotify and it is clear that the makers have paid a lot of attention to this.
It is remarkable that Apple released this app on Android, even before official versions for iPhone and iPad appear. The app has a clear, minimalist structure and an 'editorial' appearance, with a lot of space reserved for additional information about the music.
The version we viewed is still clearly version 1.0: Dutch and English are used interchangeably in the interface.
.
Apple Music Classical (via App Store)

Price: Free (includes in-app purchases)
System requirements: Android
Language: Dutch, English