A holiday in the sun, an active holiday or a city trip? The items you take with you depend on the type of holiday.
Dennis Gandasoebrata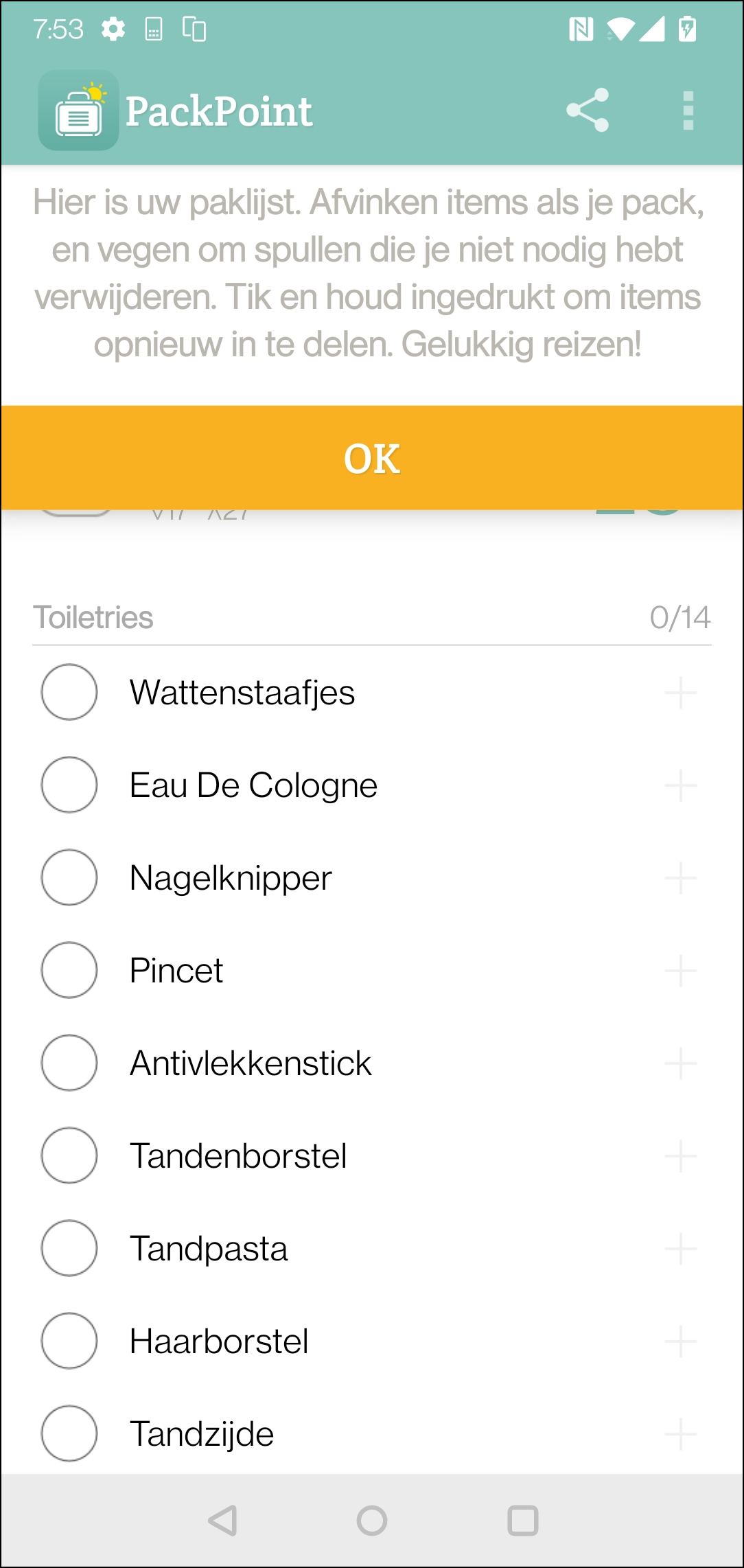 With PackPoint you can call for support to pack your suitcase, so you don't forget anything. The app uses a smart mechanism to determine the contents of your suitcase. You indicate how long you will be on the road and which places you will visit. In addition, the app asks what activities you plan to undertake. Not all information is requested from the user: PackPoint uses other sources – such as the weather forecast linked to the period and location – to determine which items you take with you. While packing, check off the items so that you don't forget anything.
The app is free to use and in practice the functionality offered is sufficient. There is also a paid version available (PackPoint Premium). This version has a link with other data sources, including TripIt. The advantage of this is that you can store other travel documents (such as tickets and reservations) in one central location. Moreover, with the paid version you can create your own packing lists, but also share these lists with other users. You can save your own lists as a template.
PackPoint https://packpnt.com

Price: Free (includes in-app purchases)
System requirements: Android (version varies by device), iOS 14.0+
Language: Dutch, English